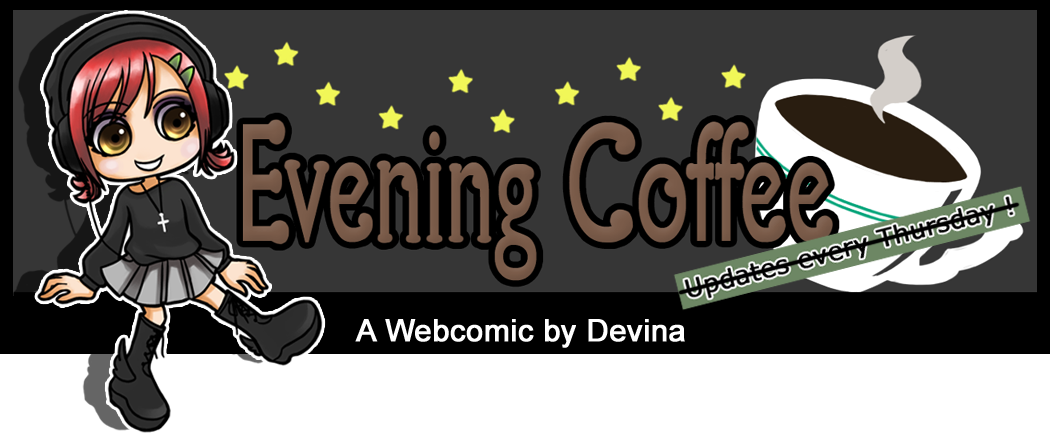 About
The Creator

Name: Devina

Nationality: Swedish

Occupation: Student - Bachelor's degree in Game Development

Hobbies: Drawing, designing, 3D-modelling, programming, story writing etc.

Likes: Cats, hamburgers, sandwiches, pizza, sushi, coca-cola, coffee, books, summer, fantasy dragons, Vintage, Gothic, France etc.

My other sites

Evening Coffee

Genre: Semi-Autobiographical and Comedy

I started the webcomic on 20th November, 2011. It updates every Thursday. Perhaps in future, I will update more than once a week.

Story

Devina is a childish girl. She looks like a 7-year-old kid, but in fact she is between 25-30-years-old. She has red hair and is usually dressed in black. Blossom is a friendly cat who lives with Devina. The stories are short and are usually based on Devina's personal experiences.

The purpose of the webcomic

I want to make a cartoon character of myself and tell people who I am. Some stories are not true. They are my fantasies. I want to share some of my thoughts and opinions with everyone.